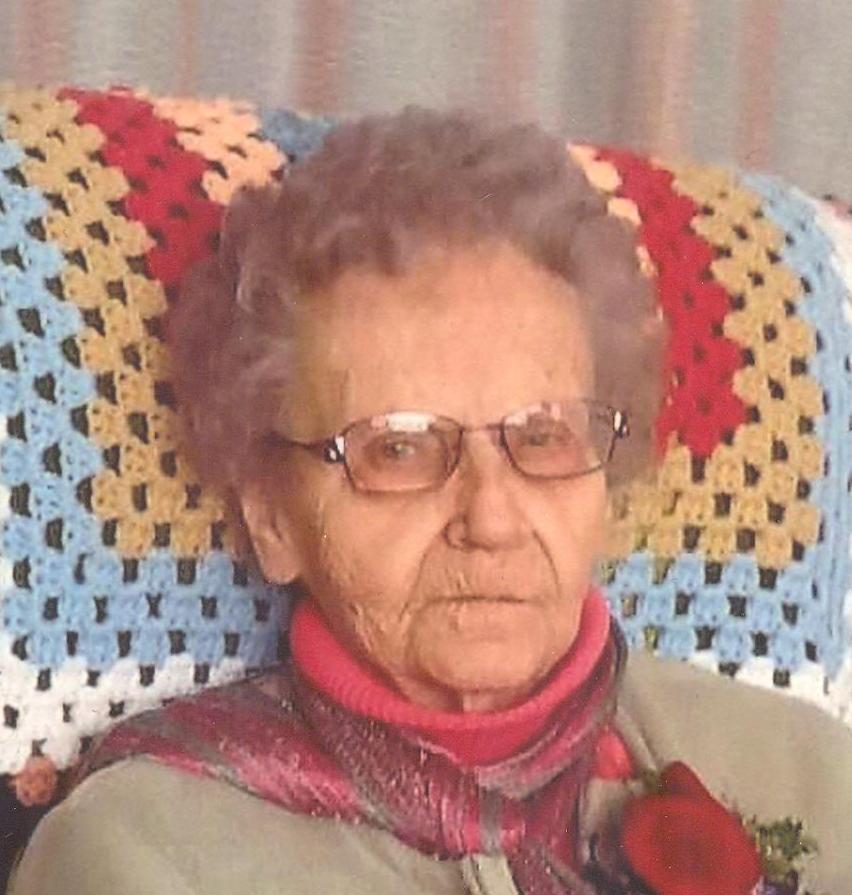 Leona M. Yantes, age 96 of Watertown, passed away December 24, 2014. She was born February 27, 1918 in Delano to Gehrman and Cecilia (Motzko) Socher.
Leona married Clarence Yantes on February 28, 1938. She was a farmer's wife and worked 16 years at Tonka Toys. She was a life-long member of St. Mary of Czestochowa. Leona loved spending time with her family, cooking and gardening.
Leona was preceded in death by her husband Clarence. She is survived by her children Donald (Joan) Yantes, Barbara Kern, Kathleen Guetzkow, Carol Ketcher, Roxanne (Stephen) Danielson, Michael (Linda) Yantes and Ronald Yantes; 20 grandchildren; 33 great grandchildren; 1 great great granddaughter.
Mass of Christian Burial was held on Monday, December 29, 2014 at 11 a.m. at St. Mary of Czestochowa Church in rural Delano, Minnesota. Interment was in the church cemetery.