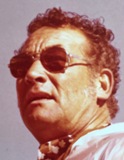 Leonard H. "Wimpy" Van Lith
July 30, 2016
Leonard H. Van Lith "Wimpy", age 90 of Loretto, passed away July 30, 2016. He was born on January 10, 1926 in Milbank, SD to Martin, Sr. and Gertrude (Croymans) Van Lith.
Wimpy served in the U.S. Army during the Korean War. He was a member of the Delano American Legion Post #377 and also a past member of the Loretto Fire Department. Wimpy enjoyed wood carving, hunting and fishing.
Wimpy was preceded in death by his parents; brothers Martin, Cornelius, Frederick, Arthur and Lambert; sisters Martha Wandersee, Dorothy Adicks, Irene Wandersee and Gertrude Hanson. He is survived by his wife of 61 years Mickey; son Rick (Ann); grandchildren Katie (Adam) Fernholz and John (Rachel) Van Lith; great granddaughters Briella and Lauren Fernholz and Charlotte Van Lith and many nieces and nephews.
Mass of Christian Burial was held at 11 a.m. Friday, August 5, 2016 at Ss. Peter and Paul Catholic Church, Loretto. Visitation was Thursday, from 4-8 p.m. with a 7:30 p.m. prayer service at the Iten Funeral Home in Delano. Visitation continued Friday, 10-11 a.m. at church prior to the Mass. Interment with Military Honors was in the church cemetery.