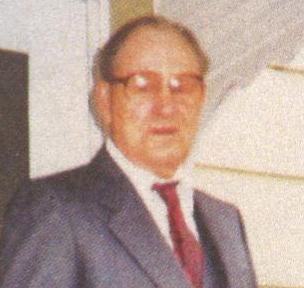 Lloyd J. Dalbec age 95 of Montrose passed away on Sunday, October 16, 2011 at the Legacy of Delano. He was born October 9, 1916 to William and Minnie (Weege) Dalbec in Woodland Township, Minnesota.
Lloyd was a lifelong farmer in Woodland Township. He was a good Christian man and a lifelong member of St. Mary Catholic Church in Waverly, Minnesota. Lloyd was born on the family farm and it was truly part of him. He liked to hunt and fish and spend time outdoors. He was united in marriage to Carola L. Matter on September 29, 1938.
Lloyd was preceded in death by his wife Carola (Matter) in 1979. He is survived by his children Harlan (Sandra), Diane (George) Schlechter, JoAnn (Duane) Kassulker, Darryl (Janet); 12 grandchildren; 21 great grandchildren; 2 great great grandchildren; sister Leona (Ambrose) Yantes; sisters-in-law and brother-in-law Clem and Jean Matter, Helen Matter, Eva Matter, and Lorraine Dixon.
Mass of Christian Burial was held on Thursday, October 20, 2011 at 10:30 a.m. at Church of St. Mary in Waverly, Minnesota. Interment was in the church cemetery.