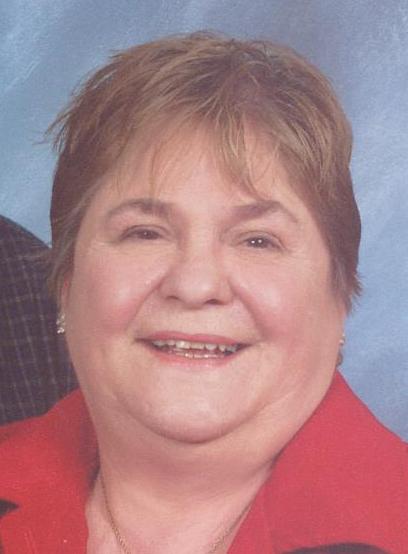 Lonnie Blackketter
2/27/2014
Please Note Change Of Service Day
Lonnie Lorraine Blackketter age 75 of Watertown passed away on Thursday, February 27, 2014 at Abbott Northwestern Hospital in Minneapolis, Minnesota. She was born January 9, 1939 to Walter and Ida (Salseg) Herdt in Glenburn, North Dakota.
Lonnie was preceded in death by her daughter Rogene Renee Van Vorst; granddaughters Jaclyn (Jeff) Alayne Rudolph and Natalie Lorraine Van Vorst. She is survived by her husband Donald Blackketter; children and spouses Rod (Mary) Van Vorst, Lona (Al) Tabbat, Jeffrey Van Vorst, Janelle Flannagan; grandchildren Tina, Ryan, Vanessa, Megan, and Kaitlyn; great grandchildren Avery and Ben Rudolph and Kailyn Van Vorst; step-children Robert (Jamie) Blackketter and Patricia Blackketter; step-grandchildren Travis, Kelly, Bradley, Nicole, Amanda, Rachel, Justin; step-greatgrandchildren Jordan and Leila.
In earlier years Lonnie ventured on multiple home-based businesses. Being a marketing and sales professional, she additionally worked in a variety of home décor shops. With her extreme talent of home decorating any house that she lived was made a home with her magic for decorating. Meeting the love of her life in 2000, they married a year later. Getting back to her childhood roots, the farm was where she very happily spent the rest of her days.
Lonnie was a loving wife, mother, grandmother and great grandmother. She loved to laugh and she thoroughly enjoying cooking, playing cards and visiting with many friends and family. She especially loved her time spent with her husband Don, every morning at the kitchen table. Battling a long fight with COPD, she passed away gracefully with her daughter Janelle by her side.
Funeral services were held on Thursday, March 6, 2014 at 11 a.m. at Immaculate Conception Catholic Church in Watertown, Minnesota. Visitation was from 4 to 8 p.m. on Wednesday at the Iten's Watertown Funeral Home. Visitation continued from 10 to 11 a.m. on Thursday at the Church. Interment was in the church cemetery.