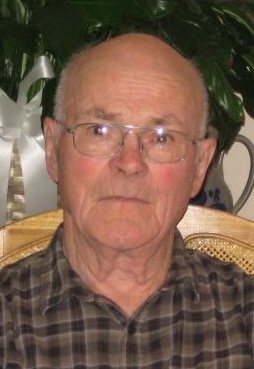 Loren A. Schaust, age 89 of Delano went to be with his perfect partner Dorothy
and son Loren Robert on Monday, April 29, 2013. A devoted husband, father,
grandfather and great grandfather who was always willing to lend a helping hand
and provide a quick pearl of wisdom.
Loren was a life long resident of Delano. A proud and humble man
with a twinkle in his eye. Always ready to share a story or a quick little phrase,
ie: "if it's worth doing, it's worth doing right." He provided a great
foundation for his family through his work ethic and lifestyle. Loren was a wonderful resource of wisdom and a great promoter of common sense to his children and grandchildren. Always willing to listen and full of encouragement. It is difficult to imagine not hearing these wise words and stories as we move on. Loren
was not just our parent he was our friend.
Loren is survived by his loving children; Donna Nesbitt (Richard Tucker),
Doug (Becky) Schaust, and Bonnie (Steve) Meyer, grandchildren Brandon Nesbitt,
(Kristy Johnson), Amber Nesbitt, Robert Schaust, Ryan Schaust, and Andrew
Meyer; and great grandson Kadin Nesbitt.
A Mass of Christian Burial was held on Friday, May 3 at 11:30 a.m. at St. Peter Catholic Church in Delano, Minnesota. The Rev. Paul Kammen celebrated the Mass, with interment in the Calvary Cemetery in Delano, Minnesota.