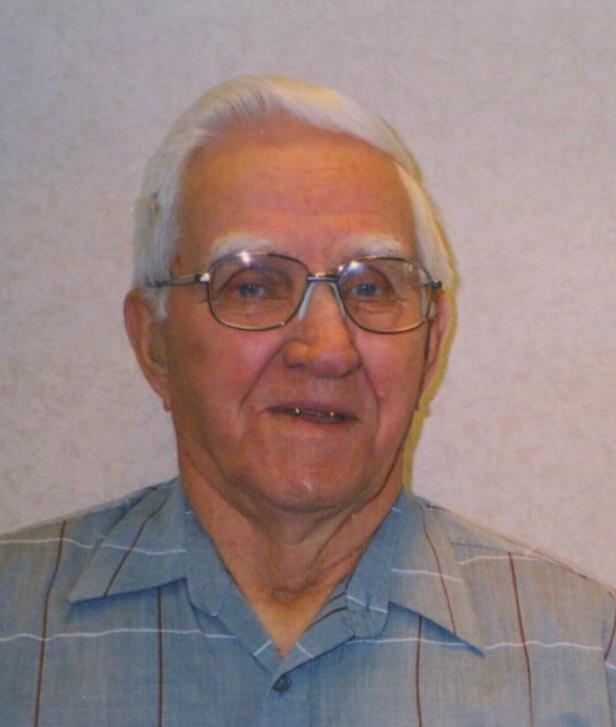 Louis Groskreutz
8/30/2013
Louis (Louie) William Groskreutz, age 92, of Delano passed away Friday, August 30, 2013 at Lake Ridge Care Center in Buffalo. He was born March 18, 1921 to Herman and Mary (Rosenow) Groskreutz in Forest Prairie Township, Minnesota. He was baptized and confirmed at St. Paul's Evangelical Lutheran Church in Litchfield, Minnesota. He married Margaret Ann Euerle on September 11, 1945 at St. Matthew's Evangelical and Reformed Church in Forest City, Minnesota.
Louie was in the U.S. Army from September 1942 – January 1946, serving in Germany and France. After his tour of duty, he worked at the Mills Brothers farm by Cedar Mills, Delano Granite Works, B.F. Nelson Roofing and General Mills. In 1954, Louie and Margaret bought a farm north of Delano, Minnesota. They were there until 1976 when their son, Jim, took over the farm. Louie still occasionally helped out until 1993. In 2007, he was privileged to see the WWII Veterans Memorial in Washington, D.C.
Louie is survived by his wife of 68 years, Margaret; son James (Margaret/Peggy) of Delano; daughter Mary (Richard) Drysdale of Helena, MT; 5 grandchildren and 13 great grandchildren. He was preceded in death by his parents, two sisters and three brothers. His first love after his family was the farm, then dancing. Louie and Margaret danced 3-4 times a week until his neuropathy became too severe. We know he is dancing in heaven.
Memorial Services were held on Saturday, September 7, 2013 at 10:00 AM at St. Paul United Church of Christ in Delano.