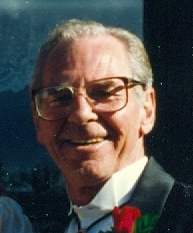 Lyle G. Veaderko
December 8, 2017
Lyle George Veaderko, age 85, was born on September 28, 1932 and passed away December 8, 2017 in Delano, MN after a long illness.
Lyle was preceded in death by his parents Leo and Lois (Plath) Veaderko and brother Harlan Veaderko. He is survived by his son James (Janell) Veaderko and stepdaughter Elizabeth (Ralph) Titus; grandchildren Jim Jr., Lisa, Clinton and Morgan; 4 great grandchildren; special friend/caregiver Susan Veaderko; sister-in-law Mary Veaderko; nieces, nephews and many friends.
Lyle worked for 37 years for the Delano and Wayzata School Districts' buildings and grounds, retiring in 1989. He also worked for the Delano Granite Works, Lund & Byerlys, Star West and Wayzata Woods in maintenance and caretaking. A "Jack of all Trades".
Lyle loved to ride motorcycles, travel, bowl and eat out anywhere. He always kept a spotless yard, garage and home. Nothing compared to his Oatmeal Pecan cookies and Chicken & Dumplings. His favorite saying was "Marvelous".
Private family services were held on Monday, December 11, 2017. Interment with Military honors was in the Delano Public Cemetery.
A Special Thanks to the Legacy Memory Care, Estates of Delano and Ridgeview Hospice.