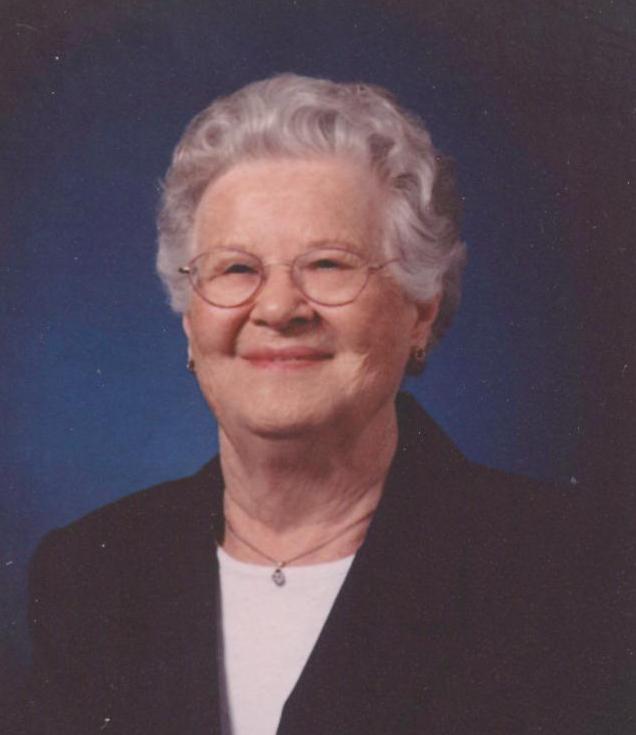 Margaret C. Parsons
9/17/2011
Margaret C. Parsons age 92 of Hastings, formerly of Delano passed away on Saturday, September 17, 2011. Margaret was a loving mother, grandmother and great grandmother. She was preceded in death by her husband Frederick. She is survived by her daughters Gretchen Parsons, Christine Parsons-Callahan (John); and a son Mark Parsons (Kathleen); 10 grandchildren Eric Sellman, Andrew Sellman, Kristen Sellman-Sanchez, Colleen Callahan, Caitlin Callahan, and Megan Callahan, Jodell Caturia, Jay Bauer, Dena McGree, Devon Bauer; 15 great grandchildren. Born in Denham, Minnesota on November 2, 1918. Graduated from Willow River High School, graduated from Gustavus Adolphus College, earning a Bachelor's Degree, graduate work at the University of Minnesota, Minneapolis.
Margaret started her teaching career in Willow River Public Schools from 1939 to 1942 and continued at Delano Public School System for 28 years. Margaret then moved to Delano in 1942 where there were twelve teachers in the entire school. She lived on Main Street with Mrs. Plath (Pearl Schauer's mother). Lunch and meals were eaten at the "local round up", where the Legion Club is now located. There was a teacher's meeting before the start of school and Margaret was walking into school and a man was walking out. That man was Fred Parsons, who was soon to become her husband.
Margaret was a member of the General Federated Women's Club of Delano, Delano American Legion Auxiliary, Friends of the Delano Library, Order of the Eastern Star, Faith Lutheran Church of Denham, MN from birth to 1957 and the Delano United Methodist Church and Martha's Circle from 1957 to present.
Funeral services were held on Tuesday, September 20, 2011 at 11 a.m. at Delano United Methodist Church. Private family interment services were at Lakewood Cemetery in Minneapolis, Minnesota. Memorials are preferred to the Delano United Methodist Church or donor's choice.