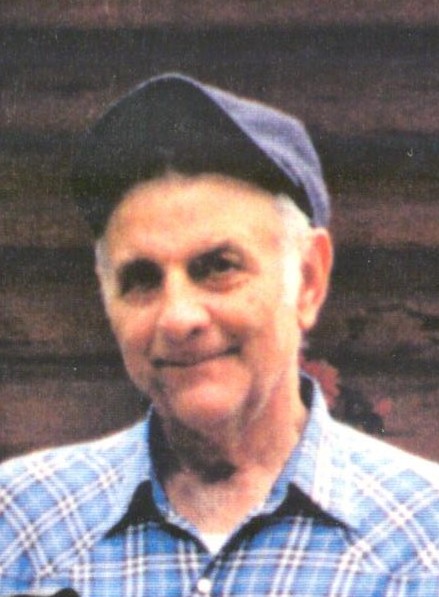 Marvin Ray Hayes was born October 13, 1929 in Montrose, Minnesota, the son of William and Mae (Matter) Hayes from Fountain Lake near Montrose. He was one of six boys from this union, which two are surviving. He attended school in Montrose and high school in Buffalo. He has lived in the Montrose/Delano area all his life. He passed away January 26, 2014 at the age of 84 years.
As a youth, Marvin excelled in baseball as a pitcher. He enlisted in the U.S. Army and was stationed in Fort Louis, Washington and Fort Ord, California as a Hospital Train unit. In the service, he also played on a baseball team as a pitcher.
Marvin worked as a farmer, machinist, and in the insurance business. He loved to do carpentry work and remodeled his farm home. He had a love for hunting and fishing. He was also the happiest surrounded by his family and friends; entertaining them by playing his guitar, mandolin, and Hawaiian Dobro. He volunteered to play at many care centers miles around. He loved his many friends who would stop and play for many hours. We will enjoy many CDs of his music with friends for many years to come.
Marvin will be deeply missed by his wife Carol of 63 years; his children Allen Hayes, Larry Hayes, Darlene (Earl) Stoll, Tim (Linda) Hayes, and Jeff Hayes; grandchildren Debbie Gilbert, Danielle Stoll, Denise Stoll, Kelly Hayes, Rex Hayes, Jason Hayes, and the late Brandi Hayes; one lucky great grandson Riley Noethe; brothers Don Hayes and Frank Hayes.
Funeral services for Marvin Hayes were held on Thursday, January 30, 2014 at 11 a.m. at the Montrose United Methodist Church. T
he family wish to express their gratitude for your kindness, words of sympathy, voice of concern, your gesture of caring and the love you offer.
You can shed tears that he is gone, or you can smile because he lived.
You can close your eyes and pray that he will come back, or you can open your eyes and see all that he left.
Your heart can be empty because you can't see him, or you can be full of the love that you shared.
You can turn your back on tomorrow and live yesterday, or you can be happy for tomorrow because of yesterday.
You can remember him only and only that is gone, or you can cherish his memory and let it live on.
You can cry and close your mind and turn back, or you can do what he would want:
Smile, Open your eyes, Live and Go on!