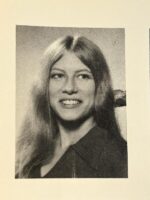 Mary Anne Wandersee
February 6th, 2023
Wandersee, Mary Anne (Murphy) of Bucerias, MX, passed away on Monday, February, 6, 2023, at the age of 63. Mary Anne was born on October 17, 1959, the youngest child of Anthony and Catherine (Roth) Murphy. She graduated from Watertown-Mayer High School in 1978. On May 2, 1981, she married the love of her life, Todd Wandersee. They resided in Watertown and Delano, MN before retiring and moving to their dream destination of Bucerias, MX. Mary Anne was an incredible wife, mother and grandmother.
Mary Anne is preceded in death by her parents and by her sister Carol. She is survived and dearly loved by her husband of 41 years, Todd Wandersee; son, Brent (Ana) Wandersee; daughter, Deannine (Adam) Seefeldt; five grandchildren, Daven, Hadley, Darren, Asher and Nora; brother, Tony (Wilma) Murphy; brother, Mike (Marlene) Murphy; Mother-in-Law, Diane (George) Schlechter; sister-in-laws, Doddie and Tammy; and many loving nieces, nephews and friends.
Service and Celebration of Life will be held in the future. Please check back for an updated obituary shortly….