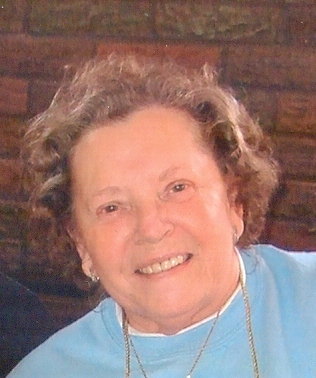 Mary Louise (Lano) Dressen
11/8/1925 – 9/9/2014
Mary was born to Leonard and A. Margaret (Dukers) Lano in Chaska, MN. She was united in marriage to Michael Dressen on December 27, 1950 in Chaska, MN. They were blessed with seven children: Thomas (Nancy) Dressen, Michael Paul Dressen (deceased), Stephen (Jean) Dressen, Ann (Harold) Holland, Beth (Mark) Greenwood, Mary (Dennis, deceased) Kelly, Michael Dressen.
Grandchildren: Christopher (Shelley) Dressen, Patrick (Tina) Dressen, Thomas Dressen (deceased), Jeremy (Anna) Dressen, Corey Dressen, Kristy (Luke) Johnson, Morgan Holland (fiancé Nichole Kammerer), Matthew (Anna) Holland, Megan (Christopher) Fitzloff, Daniel Greenwood (fiancé Allison Eckrich), Lauren Kelly, David Kelly.
Great Grandchildren: Thomas, Josie and Colton Dressen, Grace and Cole Dressen, Noah Dressen, Taylor, Riley and Jack Fitzloff.
Mary was a devoted wife to Mike for 63 years. They shared a wonderful life together raising their children on the farm. Her greatest enjoyment was spending time with her grandchildren. She was an active member of Immaculate Conception Catholic Church.
Mass of Christian Burial was held on Friday, September 12, 2014 at 10:30 a.m. at Immaculate Conception Catholic Church in Watertown, Minnesota. Visitation was on Thursday from 5 to 8 p.m. and continued on Friday from 9:30 to 10:30 a.m. ALL at the church. Interment was in the church cemetery.