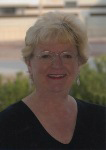 Mavis Joyce Windsperger
3/21/2011
Mavis Joyce Windsperger (nee Rolf) was born May 11th, 1941 at her parents' home two miles south of Echo, Minnesota. She was the daughter of Roland and Myra (nee Riebe) Rolf.
On May 25th, 1941, at Peace Lutheran Church in Echo, Minnesota Pastor Theodor Bauer baptized her into Christian faith. In 1944, Mavis moved with her family to the Delano, Minnesota area. Rev M.J. Lenz confirmed her into the Lutheran faith on June 6th, 1954, at Mt. Olive Lutheran Church in Delano.
In May of 1959, she graduated from Delano High School. After graduation, she attended the Minneapolis School of Beauty and worked part time at Woolworth's.
On July 15th, 1961, she was united in marriage to Donald C. Windsperger, Sr.
The following year, on May 16th, 1962, their marriage was blessed with the birth of their son, Donald Jr. Mavis enjoyed staying at home raising Donald, until he reached the age of seventeen.
In 1978, Mavis began a career at Continental Phone Company in Mound, Minnesota. While working there, she made enduring, life-long friends. She worked in Mound until that office closed.
Mavis valued her faith and was an active member at Mt. Olive Lutheran Church, attending Bible Study, serving as a Sunday School Teacher, holding offices in Women's Club and Altar Guild, and serving on the Evangelism Committee.
In her later years, Mavis became a faithful and active member of Ascension Lutheran Church in Plymouth, Minnesota. She was active in Altar Guild, Bible Study, leading the Women's Bible Study Group and helping with Vacation Bible School.
After the passing of her beloved husband Don, Mavis enjoyed spending her winters at her winter home in Apache Junction, Arizona. While there, she practiced her faith by serving as a member of King of Kings Lutheran Church in Apache Junction.
Mavis enjoyed spending time with her nieces and nephews, attending choir concerts, sporting events and even stepped in as their grandparent at school functions.
Mavis was called to her eternal rest on March 21st, 2011 at her winter residence in Apache Junction.
She was preceded in death by her husband Donald Sr.; her parents Roland H. and Myra M. Rolf; her baby sister, Mabel M. Rolf; her brother Richard R. Rolf; her parents-in-law Edward and Agnes Windsperger; brother-in-law Robert Windsperger and great nieces Karissa Vieths and Kara Stevens.
Mavis is survived by her loving son Donald C. Windsperger, Jr.; sister Bonnie and brother-in-law Kenny Weege, and sister Linda Rolf; brothers and sisters-in-law Elaine and Larry Heyer, Edward and Susan Windsperger, Margaret and Albert Loebertman, Judy and Allie Lacina, Kathy and Tom Maas, Betty and Dale Glunz and Elaine Windsperger ; aunts Naomi Riebe and Marge Windsperger; nieces and nephews, great nieces and nephews, cousins and other numerous relatives and friends.
Visitation was Monday, March 28 from 4 to 8 pm at the Iten Funeral Home in Delano with a prayer service at 7:30 pm
Christian Burial took place on Tuesday, March 29 at 11:00 am at Ascension Lutheran Church in Plymouth, Minnesota with Pastor Bruce Janisch officiating and Bethel Janisch serving as organist.
Interment was at East Mt. Olive Cemetery.
Arrangements were by the Iten Funeral Home in Delano, Minnesota.
Casket Bearers were Randy Weege, Dale Weege, Allen Rolf, Mitchell Weege, Trevor Weege, Jay Stevens, Josh Stevens and Sam Stevens.
Honorary Bearers were Lynn Lahti, Brenda Stevens, Kim Vieths, Katie Stevens, Shannon Vieths, Danea Rolf, Danielle Weege, Jordan Vieths, Dabrina Rolf, Collin Vieths, Dawson Rolf, Maddie Stevens, Eva Weege and Grace Weege.
Mavis leaves to her family and loved ones her strong faith, remarkable courage, beautiful memories and contagious laughter.
Blessed be her memory.