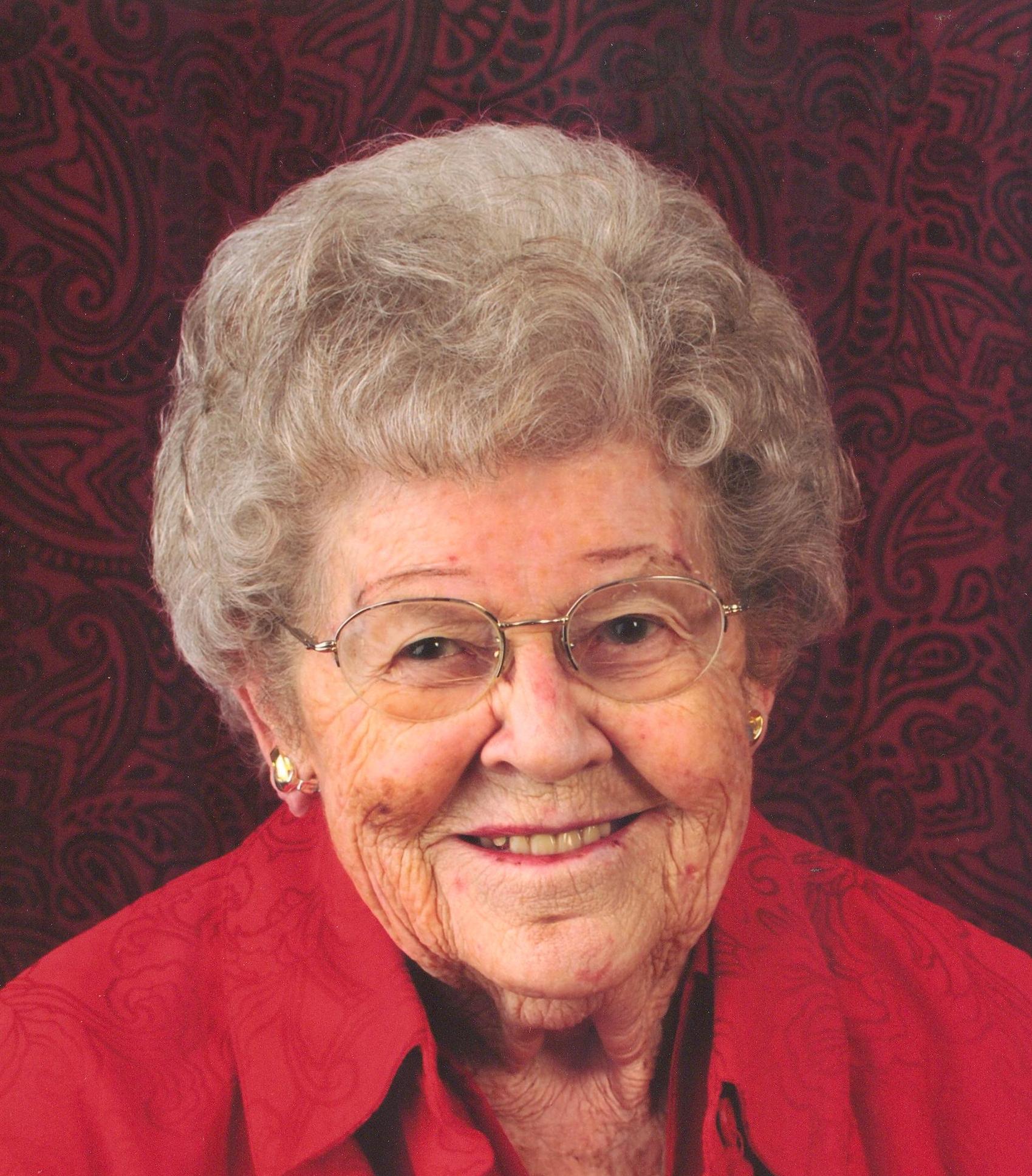 Mildred Peterson
9/26/2012
Mildred Louise Peterson, daughter of Mary and Roy Hotchkiss was born March 1, 1926 at her home in Alexandria, Indiana. She died on Wednesday, September 26, 2012 at Ridgeview Medical Center in Waconia, Minnesota.
Mildred attended grade school at Alexandria and moved with her family to St. James the fall of 1936. She finished grade school at St. Paul's Lutheran School and attended St. James High School. For 22 years Mildred worked at several places of business in St. James. She married Harold Peterson on November 17, 1946 at St. Paul's Lutheran Church in St. James. After which they lived and farmed in Nelson Township, Minnesota.
Mildred was baptized at her home in Alexandria, Indiana and confirmed at St. Paul's Lutheran Church in St. James, Minnesota. Mildred was an active member of West Sveadahl Lutheran Church, serving in the church choir and teaching Sunday school. Mildred enjoyed being with family and friends, flowers, gardening and fishing.
She is survived by her daughters Virgene Stauffer of Sleepy Eye, Minnesota and Renelle (Mark) Biggar of Delano, Minnesota; grandchildren Brent (Nancy) Stauffer, Nathan (Jessica) Biggar, Stacy (Nathan) Doering, Travis (Mandy) Biggar; great grandchildren Cameron and Max Biggar, Ethan, and Colby Doering, Talan and Grayson Biggar; sister Elnora (Elmo) Lien of Comfry, Minnesota as well as many nieces and nephews.
Mildred was preceded in death by her husband Harold Peterson; infant daughter Bonnie Jean Peterson; son-in-law Tom Stauffer; parents Roy and Mary (Loeschen) Hotchkiss; sister-in-law and brother-in-law Janice (Ned) Newberg.
Funeral services were held on Saturday, September 29, 2012 at 11 a.m. at Mt. Olive Lutheran Church in Delano, Minnesota. Interment was in the West Sveadahl cemetery in Sveadahl, Minnesota.