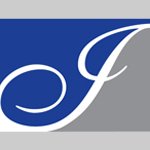 Millicent (Millie) Motzko
December 8, 2019
Millicent "Millie" (Leiter) Motzko, age 62 of Watertown, Minnesota, passed away on December 8th, 2019. She was born on February 10th, 1957 in Watertown, Minnesota to Glen and Helen (Raether) Leiter.
Millie was a lifelong "care-giver", choosing jobs that she could use her gift of loving others fully. She was always there for everyone, and would do anything to help anyone. She was an exceptional cook, and loved to cook for the family gatherings. Millie and her husband Gary owned a catering business for a period of time. She also loved to bowl, fish, and spend time with her beloved family and friends. Millie will be deeply missed by all.
Millie was preceded in death by her parents Glen and Helen Leiter, and her father in law Gordon Motzko.
She is survived by her husband Gary Motzko of almost 32 years, her 3 step children Chad (Jeff) Fisher, Dan (Heather) Motzko, and Jill (Josh) Morrissette. 5 grandchildren Lyla Motzko, Reid Motzko, Brock Motzko, Riley Morrissette, and Taylor Morrissette, brother Fritz Leiter, sister Caroline Mund, nephew Jason Mund, and niece Heather Mund
She is further survived by her mother-in-law Jean Motzko, brothers in law John (Danice) Motzko, Joe (Pat) Motzko, Andy (Kathleen) Motzko, Tony Motzko and good friend Barb, Dale (Jodi) Motzko. Sisters in law Joni Olson and good friend Brian, Patti (Jerry) Peterson, as well as many Motzko nieces, nephews, great nieces and great nephews.
Mass of Christian Burial was held at 11 am on Saturday, December 14th, 2019 at Immaculate Conception Catholic Church in Watertown, Minnesota. Visitation took place prior to the Mass from 9-11 am in the church. Funeral luncheon followed, with inurnment at a later date.