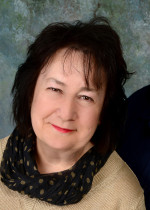 Nancy Loebertmann
October 9, 2016
Nancy Jean Loebertmann age 60 of Howard Lake passed away on Sunday, October 9, 2016. She was born February 6, 1956 in Watertown, Minnesota.
Nancy was a wonderful wife, mother, mother-in-law, grandmother, sister, aunt and friend. She worked independently as a home health aide for over 30 years. She humbly changed the lives of many through her compassionate care giving. In her spare time Nancy enjoyed sewing, quilting, reading, camping, and spending time with her friends and family.
Nancy was preceded in death by her parents Jerome and Elizabeth Kittock; brother Gary Kittock. She is survived by her husband Kenneth; children Craig (Amanda) Loebertmann, Brian (Carrie) Loebertmann, Kristopher (Jennifer) Loebertmann; grandchildren: Samantha, Kali, Lanney, Riley, Kaden, Trevor, Carter, Payton, Raymond and Jacob: siblings Bonnie and David Graham, Sandy and George Motzko, Mary and Thomas Lenz, Donna and Wayne Gabrelcik; Terrance Kittock and special friend Cheryl Fisher; Bernie and Jackie Kittock, Jeff and Kim Kittock;
Mass of Christian Burial was held at 11 a.m. Monday, October 17, 2016 at Church of St. Mary in Waverly, Minnesota. Visitation was held on Sunday from 4 to 8 p.m. and continued on Monday from 9 to 10:45 a.m. in the St. Mary's Parish Center in Waverly. There was a 7:30 p.m. prayer service on Sunday.