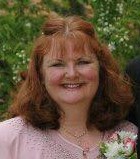 Patricia Matson
December 25, 2016
Patricia Ann Matson, "Pat" age 64 of Watertown, passed away on Sunday, December 25, 2016. She was born August 12, 1952 in Minneapolis, Minnesota.
Pat was a loving mother and grandmother. She retired as a Post Master of the United States Postal Service. Pat loved to spend time in her garden. She was known as an excellent cook; always making things for others. She was very active in her church in a variety of ways, loving to be a part of things at Trinity Lutheran Church in Watertown. The highlight of her life was always her family. She lived for her sons and grandchildren.
Pat is survived by her sons Michael (Jill) Matson, Thomas Matson; grandchildren Morgan, Logan, Lucas, Jacob, Chloe; mother Dolores DeWolf; siblings Michael (Janice) DeWolf, John (Terri) DeWolf, Sheri DeWolf and Jim O'Brien, Scott (Beth Ann) DeWolf, Pam DeWolf.
A Memorial Service was held at 12 noon on Friday, December 30, 2016 at Trinity Lutheran Church inWatertown, Minnesota. Gathering of family and friends took place from 10 A.M. to 12 P.M. on Friday at church prior to services.