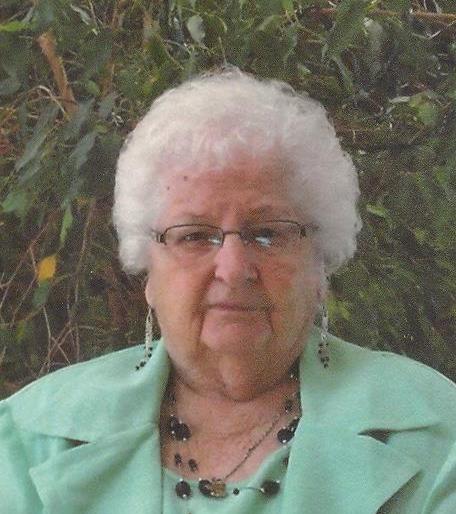 Phyllis Grossinger
12/26/2013
Phyllis Mae Grossinger age 85 of Loretto passed away on Thursday, December 26, 2013 at North Memorial Medical Center in Robbinsdale, Minnesota. She was born May 3, 1928 to George and Ozeline (Lemieux) Zirnhelt in Bismark, North Dakota. Phyllis was united in marriage to Victor Grossinger on February 14, 1953 in Litchfield, Minnesota.
Phyllis was preceded in death by her husband Victor in 2008; son Shawn in 1993; brother Raymond Zirnhelt; and a sister Elaine Elijah. She is survived by her children Georgiana (Ron) Motzko, Thomas (Sandra) Grossinger, Roxane (Ed) Holz, Pamala Nguyen, Mary (Greg) Moen, Douglas (Cathy) Grossinger, Rita Grossinger; 18 grandchildren; 23 great grandchildren; 1 great great grandchild; brother Donald Zirnhelt.
Mass of Christian Burial was held on Monday, December 30, 2013 at 11 a.m. at St. Thomas the Apostle Catholic Church in Corcoran, Minnesota. Interment was in the St. Patrick Cemetery, Maple Grove.