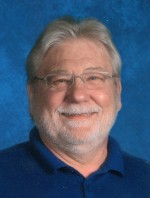 Richard (Rick) Gunderson
January 8, 2020
Richard (Rick) D. Gunderson, age 64, of Loretto passed away surrounded by his loving family and friends on Wednesday, January 8, 2020 at Abbott Northwestern Hospital. He was born April 5, 1955 in Wheaton, Minnesota, the son of Corwin Gunderson and Dorothy (Gunderson) Baumann.
Rick graduated from Campbell-Tintah High School in 1973 and attended North Dakota State School of Science earning a degree in refrigeration and air conditioning in 1988. He was joined in marriage with Celene M. (Tracy) on July 12, 1986 in Fairmount, North Dakota.
In 1988 Rick moved to Minneapolis to work for Thermodyne. On September 17, 1998 he began working at the Blake School in Hopkins. Rick worked for over 21 years at the Blake School as a heating and cooling engineer where he was well respected and loved by his many friends and colleagues.
Rick enjoyed his days by taking care of his dog, Maggie, and spending time with his wife and children. He was fond of taking care of his fish and his garden. He loved to keep busy and spent lots of time working on projects around the house. Other hobbies he enjoyed were playing poker, completing crosswords and watching reruns of Andy Griffith, Ancient Aliens, and Seinfeld. Rick said all he needed to enjoy life was for things to be plain and simple.
Rick is survived by his wife of 33 years Celene; sons Brock (Sydney) Gunderson, Brett Gunderson; mother Dorothy (Gunderson) Baumann; siblings Jeanne (Jerry) Leinen, Gary (Jeannie) Gunderson, Don (Jackie) Gunderson, Sherry (Doug) Laddusaw, and Julie (Kenny) Johnson. Rick is further survived by his many loved nieces and nephews.
He was preceded in death by his father Corwin Gunderson and his step-father Luther Baumann.
Mass of Christian Burial took place on Monday, January 13, 2020 at 11 a.m. at Ss. Peter and Paul Catholic Church in Loretto, Minnesota. Visitation was on Sunday from 4-7 PM with a 3:30 PM Rosary service and a 7 PM Prayer service with time of sharing at the Iten Funeral Home in Delano, Minnesota. Visitation continued on Monday from 10-11 AM prior to the Mass at the Church. Interment was in the church cemetery.