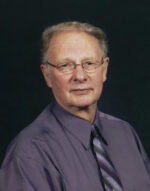 Richard Graunke
January 23, 2021
Richard "Dick" Graunke, age 82 of Buffalo, MN passed away January 23, 2021. He was born on June 20, 1938 to George and Evelyn Graunke. He was baptized at St. Joseph Catholic Church in Delano.
Dick joined the U.S. Marine Corps in 1956 and was stationed in Japan. After his honorable discharge, he was united in marriage Frances Motzko on August 12, 1961.
Dick farmed and also worked at Red Owl warehouse. When he retired in 1994, it was then Super Valu. After retirement, Dick and Fran enjoyed traveling. They traveled to Arizona and Texas for the winter and later went on a two and a half months trip to Alaska. Dick also enjoyed fishing and gardening.
Dick was preceded in death by parents George and Evelyn; siblings Marlys Winsemann, Glenn "Bud", Dale, Dennis, Barb, Frank, Ronald, and Judy Graunke; brothers-in-law Leo Svoboda and Duane Poliwoda. He is survived by wife of 59 years, Fran; sons Douglas (Shelly), Dave (Mary), Steve (Pam); grandchildren Joshua (Sara), Lucas, and Emma (Hugh); siblings Pat (Larry) Snodgrass, Lois Svoboda, Leroy (Blythe) Graunke, Roger (Ginger) Graunke, and Carol Poliwoda; sister-in-law Audrey Graunke and many nieces and nephews.
A Private Mass of Christian Burial was held at 11 AM on Friday, February 26, 2021 at St. Francis Xavier in Buffalo. Inurnment with Military Honors was in St. Joseph Cemetery in Delano. The Mass was livestreamed through the link attached below. A Celebration of Life will be held at a later date.
Note: Live-streaming*
In order to mobile live-stream the Mass, Youtube requires we maintain 1,000+ subscribers. In order to ensure we can continue to provide mobile live-streaming services to families, we ask that you please subscribe to our Iten Funeral Home Youtube page.
https://www.youtube.com/channel/UCcYxByHG3qDWGb78BJkdJBg
Livestream of Mass: