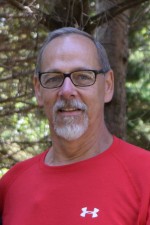 Robert C. Johnson, Sr.
October 14, 2018
Robert C. Johnson, Sr. (Bob) went home to the Lord on October 14, 2018 at the age of 66, following a 30-month battle against cancer. He was born on March 4, 1952 in Grand Forks, North Dakota to Kenneth and Beverly (Brown) Johnson.
Bob attended high school in Mentor, Minnesota from which he graduated in May of 1970. He then enrolled at the University of Minnesota, Crookston. On September 18, 1971, he married Sharon Knott, daughter of Henry and Pauline Knott.
While living in Red Lake Falls, Bob worked as a business manager of the medical clinic for two years. At this time God graciously gave them their first son, Robert Johnson, Jr.
Once settled in Milroy, MN he served as the head basketball and head football coach where he taught various business courses for seven years. During this time, they were blessed with a second son, Michael. Bob also was active in the Milroy Lions Club.
Bob relocated his family to Mitchell, South Dakota in 1985 where they resided for 12 years. While there, he taught business and computer keyboarding classes at Mitchell Middle School. He was also the assistant varsity boys' basketball coach. During that time, they won eight state championships.
In 1997, they moved to Thief River Falls, MN where he again taught and was head varsity basketball coach. In 2004 Bob and Sharon purchased a cabin on Lake of the Woods so they could enjoy their love of fishing. In the fall of 2013 Robert put his faith & trust in Jesus Christ as his Lord and Savior. From that time on he enjoyed reading the Bible with his wife, praying with her, and leading his grandkids in family devotions. In the spring of 2016, they sold their cabin and moved to Delano where Bob began his battle against cancer.
Bob loved the game of basketball. He enjoyed coaching, watching, and playing the game all his life. While bringing up their family they spent their summers camping and fishing. He was a dedicated Minnesota Vikings fan. Golfing was another favorite pastime.
Bob was preceded in death by his parents, Kenneth and Beverly. He is survived by his wife of 47 years, Sharon; sons, Robert (Angela) and Michael (Sarah); and grandchildren Brady, Nora, Avianna, Titus, and Isabelle. He is also survived by sisters Lorelee Roth, Eileen Ostgaard, Marilyn Gruver, Kitty Stine, and JoLane Hiltabrand (Herb). He will be dearly missed by all of Sharon's siblings as well.
Funeral Service was be 3 PM on Thursday, October 18, 2018 at the Delano Evangelical Free Church, 703 Elm Ave, Delano. Visitation was Thursday, from 2-3 PM prior to the service at the church.