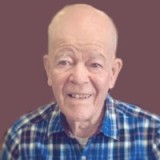 Robert D. Lowery
September 9, 2017
Robert D. (Bob) Lowery age 89, loving father, grandfather and great grandfather, passed away peacefully on September 9th, 2017. He was preceded in death by his wife, Marie of 59 years. He is survived by children David (wife Kathy), Ingrid Baty, Kenneth (wife Christine), Erika (husband Tom) Solom, and Tom (wife Tammy). Bob's grandchildren are Kristin, Katelyn, Anna, John, Jeremy, Amy, Theresa, Kyle, Nick and Ally. His great grandchildren are Ashley, Luke, James and Claire.
The funeral service was 11am Thursday, 9/14/2017, at Maple Plain Community Church in Maple Plain, MN. Visitation was 9/13/2017 from 5 to 7 pm at Iten Funeral Home, Delano, MN and continued Thursday 9/14/2017 from 10 to 11am, prior to the service at the church. Interment to follow at Lewis Cemetery, Maple Plain, MN.
Bob was born in 1928, second of seven children to H. Chester and Nellie Lowery, raised in Mapleton, OH and graduated from East Canton High School. He loved baseball and even tried out for the St. Louis Cardinals. He enlisted in the army in 1946, and served as a PFC in the Korean Conflict becoming the second best rifle shot in his battalion. After returning from the service, he worked at a dairy farm in Iowa then came to Minnesota to visit a military friend. Being an outdoorsman, Bob decided to stay in Minnesota and found a winter caretaker position at a northern resort near Remer.
In the spring Bob landed a job at the J.C. Clark iron board factory in Spring Park, MN. There he rented a room at the Twin Birch Nursing Home, where he met a young German lady named Marie who was working as a cook. They fell in love, got married in 1955 and began their life together in Independence, MN. They later bought some land from local farmers, Elden and Leona Anderson and built a family home where they lived for 55 years and raised five children.
For many years, Bob worked two jobs to make ends meet; testing milk for the Dairy Herd Improvement Association and as a maintenance worker for the Hennepin County Park District. While working for the Park District he saved the life of a coworker and friend, Lester Young, by rushing him to a hospital after an allergic reaction to a bee sting. Bob then took a truck driver position with Hennepin County DOT that he held until his retirement in 1990 at age 62.
Throughout his life, his hobbies included hunting, trapping, bowling, horse shoes and church softball. Bob was often heard whistling various popular and religious tunes while he worked. He was a skilled tree feller and harvested dozens of diseased Elm trees to heat their home over the years. Bob and his family were active members of Maple Plain Community Church where he sang in the choir, assisted with various volunteer events and served as a Trustee for many years.