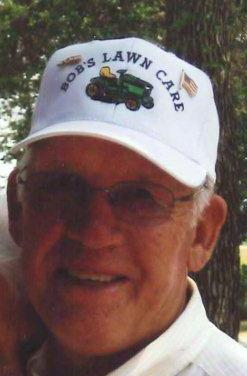 Robert Lester Krei, "Bob" age 77 of Corcoran passed away at home with his family by his side on Friday, November 21, 2014. He was born September 6, 1937 to Alfred and Edith (Athey) Krei in Alberta, Minnesota.
A life well lived, a man well loved. Bob was a longtime employee of the City of Corcoran. After retirement he started Bob's Lawn Care and mowed a number of places in and around Corcoran. He enjoyed helping on various farms with all the different tasks associated with farming.
Bob was preceded in death by his parents Alfred and Edith Krei; 2 infants Adam and Bobby; siblings and spouse Mary (Ray) Bateman, Virgil Krei.
He is survived by his wife of 54 years Sue; children Rick Krei, Debbie (Bruce) Podvin, Tim (Dina) Krei; grandchildren Matthew (Katy) Muecke, Christopher Muecke; 3 great grandchildren: Gordon Mire III, Isabella and Ryana Muecke; 4 siblings and spouses: Eugene (Joan) Krei, Ronald (Judy) Krei, Elaine (John) Amerson, and Diane (James) Springer.
Memorial Services will be held 2 p.m. Saturday, January 31, 2015 at Hope Community Church in Corcoran, MN. A Gathering of family and friends will be Saturday, one hour prior to the service at the church. Inurnment will be in the church cemetery.