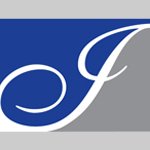 Scott Brian Tonsberg
May 5, 2022
Scott Brian Tonsberg, age 57 of Maple Plain, passed away unexpectedly on Thursday, May 5, 2022. He was born on November 3, 1964 in Robbinsdale, Minnesota to Marlyn and Delores (Czech) Tonsberg.
Scott was preceded in death by his father Marlyn; sister Tamara; grandparents Val and Anne Czech and Ted and Esther Tonsberg. He is survived by his mother Delores; brother Steven (Jennifer) Tonsberg; nieces Delilah Tonsberg and Moriah Tonsberg and many aunts, uncles, cousins, and friends.
Arrangements are pending.