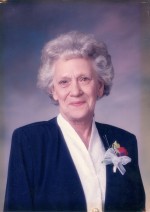 Shirley DeWitte
October 30th, 2019
Shirley M. DeWitte, age 95 of Rochester passed away on Wednesday, October 30, 3019. She was born on November 4, 1923 in Elgin, Minnesota to Ray and Ella Feeder.
Shirley served in the U.S. Navy during World War II. She was united in marriage to Robert DeWitte on February 21, 1946 in Pipestone, Minnesota. She attended nursing school and graduated with a LPN degree while raising a family of 8 children. Shirley was a loving wife, mother, grandmother and great grandmother.
Shirley was preceded in death by her husband Robert; daughters Roberta, Kathryn and Susan; grandsons Mark, Ryan, and Evan. She is survived by her children Rev. Mr. Michael (Mary) DeWitte, Daniel (Linda) DeWitte, Annette (Kenneth) Bunn, Jeanine DeWitte (Dennis) Letch and Charles (Mary) DeWitte; 13 grandchildren; 24 great grandchildren; brothers Jim Feeder and David (Karen) Feeder.
Mass of Christian Burial was held at 10 AM on Wednesday, November 6, 2019 at St. Joseph Catholic Church in Delano. Visitation was on Wednesday 9-10 AM prior to the Mass at the church. Interment with Military Honors was at 3 PM in Calvary Cemetery in Rochester.