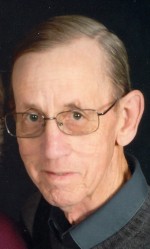 Stephen (Steve) Enockson
January 13, 2019
Stephen N. Enockson, "Steve" age 74 of Delano, formerly of Willmar, Minnesota passed away on Sunday, January 13, 2019. He was born March 31, 1944 to Palmer and Maxine (George) Enockson in Fort Dodge, Iowa.
Steve attended Fort Dodge Community College for two years and then transferred to the University of Iowa, graduating in 1966 with a Bachelor of Arts degree in Political Science. He enlisted in the United State Air Force and was enrolled in Officers training school. He went on to serve in Alaska and eventually going to Vietnam. Steve was Honorably Discharged at the rank of Captain in 1970. He enrolled again at the University of Iowa and graduated with a Masters Degree in Social Studies with the goal of teaching at a community college.
On May 29, 1971 Steve was united in marriage to Janice Eggleston in Iowa City, Iowa. Steve made his career as an instructor at Ridgewater Community College where he coordinated the law enforcement program. Steve served on the Willmar City Council for 12 years. Steve loved gardening and took many blue ribbons at the Kandiyohi County Fair for his garden produce and canning efforts.
Steve is survived by his wife Janice; children Paul Stephen (Kristin) Enockson, Emily (Bill) Larson; grandchildren Madeline and Jacob Enockson, Cora and Jane Larson; siblings Sharol Enockson, Paul Enockson and Marilyn Eloe.
Memorial services were held on Saturday, January 19, 2019 at 11 a.m. at the Delano United Methodist Church in Delano, Minnesota. Gathering of family and friends took place in the church for 2 hours on Saturday from 9 to 11 a.m. prior to the services.