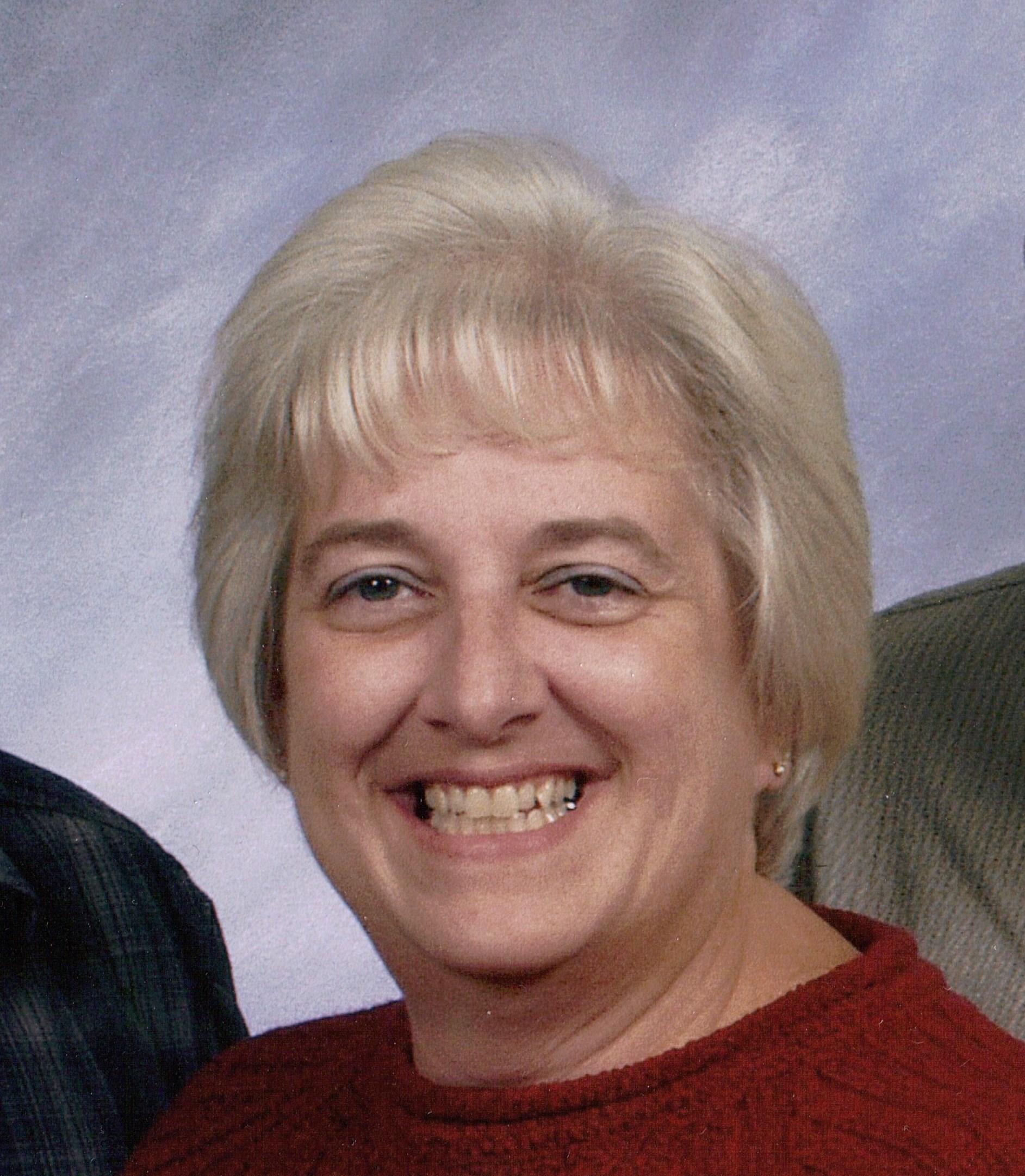 Theresa Marie (Matter) Ludwig, age 52 of Montrose passed away on Monday, July 25, 2011 due to complications of small bowel cancer after a courageous 4.5 year battle.
Theresa is survived by her husband of 26 years, Herbert J. Ludwig and their son Cory Timothy Ludwig, of Montrose, MN; Jerry and Lori Ludwig of Redwood Falls, MN; Barb and Bruce Horsch of New Ulm, MN; Lisa and Greg Rassat of Maple Lake, MN; Mary T. Ludwig of Denver, CO; Julie and Shawn Woods of Mpls, MN and Joe and Natasha Ludwig of Belleville, IL; Grandkids, Anna, Sarah and Nick Ludwig; Lauren and Lance Horsch; Dan (Kate), Abby and Aaron Rassat; and Sebastian and Max Ludwig; Theresa's parents, Clement and Jean Matter of Delano, MN; siblings, Matthew and Jean Matter; Peggy and Curt Houghton, Lori Matter and Timothy E. Matter; nieces and nephews, Andrea Matter-Sayed (Samir Sayed), Amanda Matter, Josh (Jen) Matter, Michael Wanha and Krista (Jaime) Kinney; three great nephews, Reilly and Tylor Matter and Alexander Kinney and two great nieces, Alyssa and Addison Kinney; In-laws, Loretta Wuertz of Waite Park, MN; Bro. Robert Ludwig of South Bend, IN; Mike and Vonne Ludwig of Melrose, MN; Art and Leona Wuertz of Paynesville, MN; Lee Salzl of Watkins, MN; Mary Ann and James Fasbender of Paynesville, MN; Flo Graham of Hopkins, MN; Tina and Leroy Zipko of Maplewood, MN; and Anita and John Guiliani of Maplewood, MN and all their families. She is further survived by her uncle, Lloyd Dalbec; aunts Marge Doyle, Lorraine Dixon, Helen Matter and Eva Matter as well as many cousins and friends.
Theresa was preceded in death by her grandparents; Joseph and Clara Matter and James and Margaret Doyle; her brother, Joseph A. Matter; uncles, James Doyle, Thomas Doyle, Alfred Matter, Armand Matter and Leonard Matter; aunts Carola Dalbec and Ethel Matter; In-laws, Peter and Lorraine Ludwig, Othmar Wuertz, Sister Catherine Ludwig, Celestine Ludwig and Olivia Salzl.
Theresa was born December 26, 1958 at Buffalo, MN. She attended St. Peters Catholic School and graduated from Delano High School in 1976. Theresa was a member of the St. Ann Society. When she married Herb in February of 1985, she became an active member of Immaculate Conception Church in Watertown. She was a long time office volunteer with the Religious Ed program; a Eucharistic Minister, CCW circle co-chair and was past-secretary of CCW. She truly enjoyed those opportunities and the many friends she made while serving the parish. Recently, Theresa and Herb joined St. Mary's Catholic Church in Waverly. Theresa was especially proud of her 22+ years as an employee of Tonka Equipment Company. Not only did she enjoy her work but she considered her co-workers her friends as well. Theresa's happiest moments were spent with family and friends. She loved to host gatherings at their home – family dinners, a group of friends for an evening of laughs, or a beautiful evening spent with family and friends around a bonfire. Herb and Theresa met in Waverly when they were both playing softball. Many weekends, for many years, were spent traveling around the state to fastpitch tournaments. Herb and Theresa have many long time softball friends. Besides softball, Theresa enjoyed golf, crocheting, scrapbooking, making pies. She was very proud to start taking piano lessons at the age of 45, a long-time dream come true.
Mass of Christian Burial for Theresa (Matter) Ludwig was held on Saturday, July 30, 2011 at 11 am at St. Mary's Catholic Church in Waverly. Interment services ere held following the funeral at St. Mary's Cemetery.
In lieu of flowers, memorial contributions may be made in the name of Theresa Ludwig to the Marie Steiner Kelting Hospice Home, care of the Ridgeview Foundation; 490 South Maple St, Suite 110, Waconia, MN.55387. Phone: 952.442.6010.