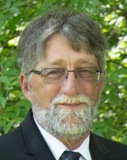 Thomas A. Treptau
October 1, 2017
Thomas Allan Treptau, age 63 of Loretto, passed away unexpectedly at his home on Sunday, October 1, 2017
Tom was born in Buffalo, MN on September 5, 1954 to his parents, Allan and Margaret (Pettit) Treptau. After he graduated from Delano High School, he married Patti Kauth on September 14, 1974; they raised 3 sons on their family farm in Loretto. Tom spent most of his life as a dairy farmer. For the last twelve years, he worked for Ingleside Engineering in Loretto. Tom loved working the fields and being outdoors, hunting with his boys, attending his grandkid's events and spending time with family and friends. He was a very special and loving husband, dad, grandpa, uncle and friend. He was loved by many and will be missed dearly.
Tom is survived by his loving wife of 43 years, Patti; sons Shawn (Jen) Treptau, Kevin (Amy) Treptau, and Joseph (Brandy) Treptau; grandchildren whom he adored: Logan, Tommie, Emma, Darci and Jack; mother Margaret Treptau; sisters Karen (Brad) Weidenfeller, Sandy (Rod) Pettit; sisters-in-law Patty Treptau and Mary Sorensen, and many other relatives and friends.
Tom was preceded in death by his father Allan; brother Kenny and sister Pam.
A Memorial Mass of Christian Burial took place on Saturday, October 7, 2017 at 11am at St. Thomas The Apostle Catholic Church in Corcoran, MN. A Gathering of family and friends was Saturday, from 9-11 am prior to the Mass at the church. A luncheon followed the service. Private inurnment.