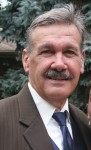 Thomas J. "Tom" Bartholow
June 13, 2020
Thomas "Tom" Joseph Bartholow, age 66 of Waverly, went to his eternal home on Saturday, June 13, 2020 surrounded by his family. He was born March 27, 1954 in Minneapolis, MN to Richard and Mary Ellen Bartholow.
Tom was a loving husband, dad, grandfather, brother, uncle, and friend. He enjoyed music and cars, but most of all spending time with family.
Tom was preceded in death by his parents and son Mark. He is survived by his wife of 44 years, Nancy; children Brian (Holly) Bartholow and Jamie (Matt) Norris; grandchildren Riley, Owen, and Xander Bartholow and Victor and Miles Norris; siblings Richard (Diane) Bartholow, Gail (Brad) Mason, Patti (Jim) Armstrong, Julia (Ian) Montgomery, Dennis (Rose Marie Meuwissen) Bartholow, Bill (Sheryl) Bartholow, and Chris (Rachel) Bartholow; as well as nieces, nephews, cousins, and friends.
A private service was held at 11 AM on Tuesday, June 23, 2020 at St. Peter Catholic Church in Delano. Visitation was 9-10:30 AM on Tuesday prior to the service at Iten Funeral Home in Delano. Interment was in Calvary Cemetery in Delano.
A luncheon reception was held at the Bartholow home beginning at 12:30 PM. All are welcome.