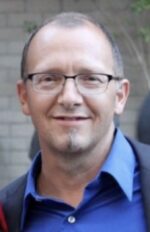 Timothy S. Hamlin
June 2nd 2022
Timothy Shawn Hamlin, age 58, of Delano, Minnesota and formerly of Holland, Michigan, passed away after a courageous battle with cancer on Thursday, June 2, 2022. He was born November 26, 1963 to Thomas and Betty Lou (Essenburg) Hamlin in Holland, Michigan.
Tim grew up in Holland and graduated from Holland High School in 1981. He continued his education at De Vries Institute and went into the design and manufacturing industry. Tim met and married the love of his life, Sandy Lee Johnson on June 24, 1989. Three children were blessed to this union.
Tim was preceded in death by his father Thomas Hamlin, uncle William Hamlin, and grandparents. He is survived by his wife Sandy, married 32 1/2 years; sons Chase, Shayne and Seth; grandchildren Ethan Hamlin, Nora Hamlin, Kinsley Witkowski; mother Betty Lou Hamlin; siblings Debra Hamlin, Shelly Maccune, Joseph Hamlin; brothers-in-law and sisters-in-law; as well as many nieces, nephews, cousins and friends.
Memorial services were held on Saturday, June 11, 2022 at 10:00am at The Village Church in Maple Plain, Minnesota. Gathering of family and friends was held in the church for 1 hour prior to the service from 9:00 to 10:00am on Saturday. An additional service will be held in Holland, Michigan on Friday, June 24, at Holland Baptist Church. The service will begin at 7:00pm. with visitation starting at 6:00pm.