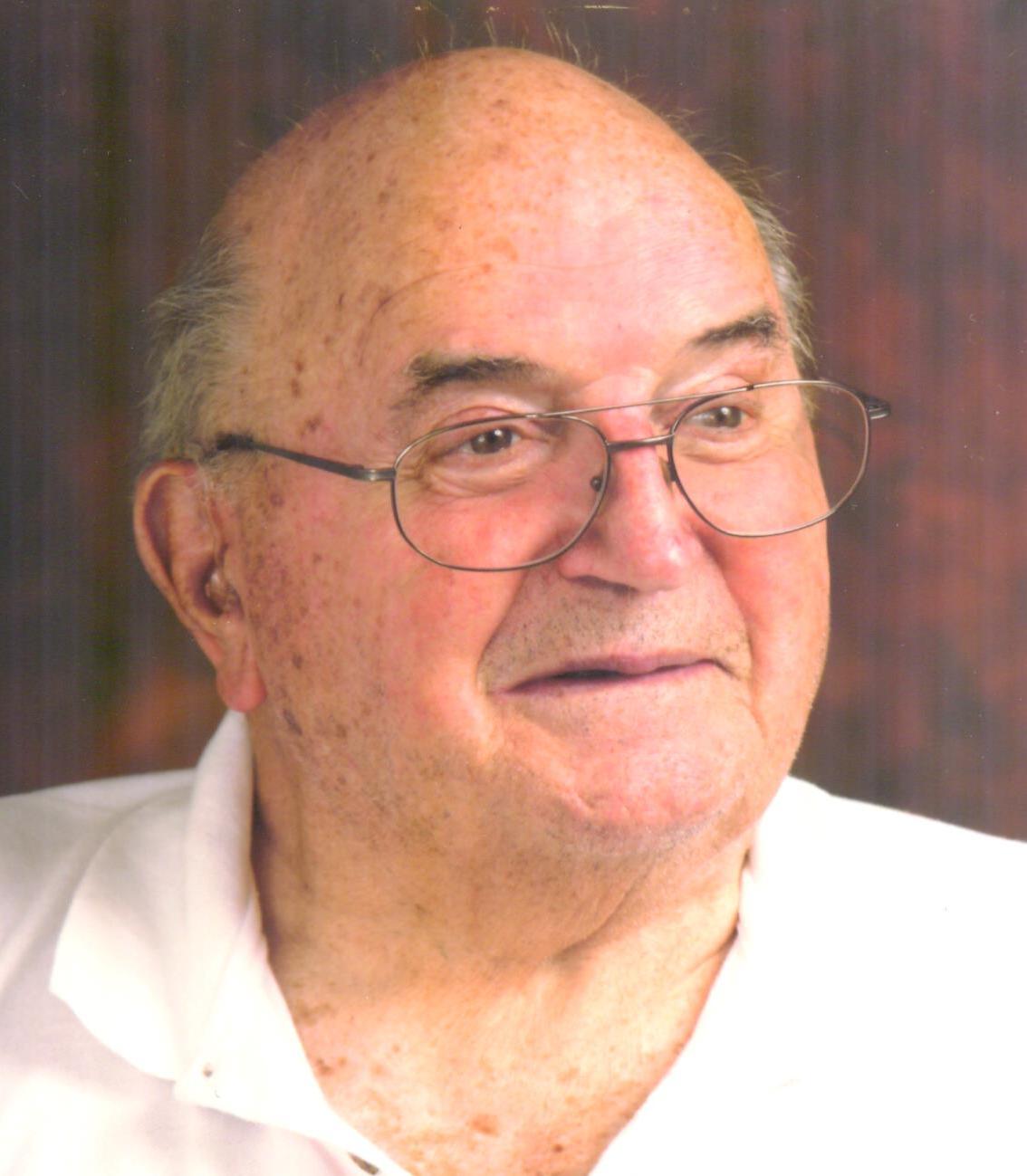 Vernon A. Ohrt age 90 of Montrose, Minnesota, formerly of Waterloo, Iowa passed away peacefully on December 16, 2014 at the St. Mary's Care Center in Winsted, MN.
Vernon was born May 18, 1924 to Albert and Mildred (Smith) Ohrt in Vinton, IA. On October 16, 1949 Vernon was united in marriage to Ilma Potter at St. Paul United Methodist Church in Waterloo, IA.
They began their life adventure by farming near New Hartford. Vernon worked at Rath Packing as a meat cutter. He retired in 1986.
Vernon was an active member in the St. Paul United Methodist Men's Club. He was named Man of the Year in 1995. He was a member of the United Food and Commercial Workers International Union and the Amalgamated Meat Cutters and Butchers Workmen of America. He was a Red Cross donor for many years; accumulating over 5 gallons of donated blood.
Vernon and Ilma enjoyed Square Dance Club and card club (500). They loved to travel the country with dear friends Helen and Jim Ustler as well as family vacation, fishing trips to Canada and Minnesota and ISU football games. Vernon enjoyed playing the harmonica.
Vernon was preceded in death by his wife Ilma in 2007; parents; brothers Russell, Keith, sister Arlene and an infant brother.
Vernon is survived by son Duane (Pamela) Ohrt of Oelwein, IA, daughter Ardith (Jack) Ohrt of Montrose, MN; also survived by 5 granddaughters Jennifer (Dr. Michael) Anderson of Huntsville, AL, Jessica (Patrick) Swaab of Maxwell, IA, Jonnika (Gary) Kubert of St. Paul, MN, Jolissa Ohrt and Jorianne Ohrt of Oelwein, IA; 9 great grandchildren Carter, Eisley, Caden, Addison, Gracyn, Gavin, Gage, Elias, Nolan; sister LaVonne Ohrt of Charles City, IA, brother Carl (Marilyn) Ohrt of Marion, IA, special caregiver Jennifer and Al Babatz, Montrose, MN, as well as many nieces and nephews. Adopted family in Minnesota: Dr. Curtis Whistler, the staff at Catalyst Clinic; Dr. Kevin White, St. Mary's Care Center staff; Clem and Jean Matter and family of Delano, Herb and (late) Theresa Ludwig of Montrose, Julie, Joe and Cory Ludwig, Brian and Pam (Henry) Neaton, Char Driver and family, Don Marketon, Irene Woitalla and family, Harry "Dog" McDonough and many "card" and St. Mary's church friends.
A visitation took place Friday evening from 4 to 8 p.m. at the Iten Funeral Home in Delano, MN.
Funeral services were held on Monday, December 22, 2014 at the St. Paul Methodist Church in Waterloo, IA at 11 a.m. with visitation in the church from 9:30 to11 a.m. Interment was in in the Garden of Memories Cemetery in Waterloo, IA.