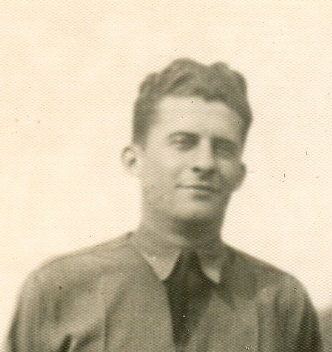 Vincent "Himmie" Jaunich
4/5/2011
Vincent "Himmie" Jaunich, age 94 of Delano died on Tuesday, April 5, 2011 at the Golden Living Center in Delano, Minnesota. He was born January 3, 1917 to Urban and Catherine (Krajisky) Jaunich in Delano, Minnesota.
Himmie was a life-long resident of Delano, except for his military service during World War II. He was inducted into the United States Army in May of 1941 and served in the 159 infantry. When he was inducted into the Army, he said, "It was supposed to be for one year of Compulsive Training." He rose to the rank of Staff Sergeant, served in the Aleutian Islands and was discharged 4 ½ years later in October of 1945.
Himmie began working for the Delano Granite Works in 1937 and was a 40 year employee in the design and lettering department. He was a serious gardener and liked to share the harvest with neighbors and friends. In his earlier years, he enjoyed fishing, hunting and all of nature, but his life-long favorite pastime was hunting for the elusive morel mushroom.
Himmie was preceded in death by his sister Monica Welker less than one week ago. He is survived by his siblings Raphael Jaunich and Rosanne (Donald "Tutor") Eppel.
Mass of Christian Burial was held on Saturday, April 9, 2011 at 11 a.m. at St. Joseph Catholic Church in Delano, Minnesota. Rev. Frank Wampach celebrated the Mass with interment in the St. Joseph cemetery in Delano, Minnesota.