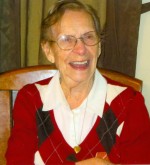 Virginia Ringwald
June 15, 2019
Virginia Ringwald age 94 of rural Delano passed away on Saturday, June 15, 2019. She was born November 22, 1924 to David Pryse and Nora (Stiverson) Johnson in Ridge Township, Ohio.
Virginia was born and raised in Ohio. She and John raised 5 children in Ohio and were farmers. She and her husband John moved to Rockford Township, Minnesota in 1974 and made their home near Delano.
Virginia loved spending time in the outdoors; going camping and fishing were lifelong passions. She was known for knitting and making family blankets that are now cherished family heirlooms.
Virginia was preceded in death by her husband John; children Tena McDaniel and James Ringwald, two brothers, Benjamin and James Robert Johnson. She is survived by her children Gloria (Larry) Schwartz, Rebecca Rase of Spencerville, Ohio and Kathryn ( James) Adams of Delano Minnesota. She had 10 grandchildren and 18 great grandchildren; 11 great great grandchildren; daughter-in-law Jean Ringwald.
Funeral services were held on Tuesday, June 18, 2019 at 11 a.m. at the Iten Funeral Home in Delano, Minnesota. Visitation took place from 10 to 11 a.m. prior to the services at the funeral home.