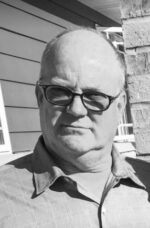 William "Bill" Lipe
February 27, 2023
William Edward "Bill" Lipe
Bill Lipe was born on May 8th, 1952 in Shakopee, Minnesota. He peacefully passed from time into eternity at the age of 70 on February 27th, 2023. He died from a brain tumor, and in his last moments he was surrounded by his wife, children, grandchildren, and other family members. Tears of joy and sorrow; a day to cherish until we meet again.
Bill was a member of the Old Apostolic Lutheran Church, and his hearts desire was that everyone he came into contact with would join him in his faith. He was known for his generous, loving ways, both naturally and spiritually.
Bill was married to the love of his life on December 19th, 1971. He and Dottie spent their married life in Duluth, MN, Minnetonka, MN, Watford, ND, and with his final years in the Delano/Watertown area.
He was preceded in death by his grandson Donny Hendrickson; brothers Rodney, Bruce, and Greg; parents Bill and Betty.
Bill is survived by his wife Dottie of 51 years, 8 children; Angela (Clinton) Scheuble, Joni (Shawn) Hendrickson, Lori Homola, Amy (Kendall) Halme, Michael (Danielle) Lipe, Rodney (Cheyenne) Lipe, Chad (Tally) Lipe, Abby (Connor) Hendrickson, 36 grandchildren, 6 brothers, and 4 sisters, as well as many nieces, nephews, and countless others who knew and loved him.
Funeral Services will be held at 11 AM on Saturday, March 4th, 2023, at the Old Apostolic Lutheran Church in Delano, Minnesota. Visitation was held from 6-8 PM on Friday, March 3rd and 10-11 AM Saturday prior to the funeral, all at the church. Interment in the church cemetery.