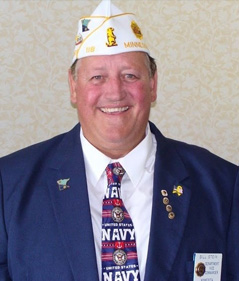 William John Stein
Mar 26, 2016
William John Stein, "Bill" age 71 of Watertown, passed on to the Lord on March 26, 2016. Bill was preceded in death by his parents, Katharine and Clarence Stein.
He is survived by his wife, Judy, daughter Vanessa, step-children, Laurie (James), Brian, (Susan), Scott (Chris) and Jordan and her friend Brian O'Neill. He has 5 grandchildren and 5 great grandchildren, many relatives and friends.
Bill worked construction as a laborer for many years and spent his time playing ball both in high school and on the Watertown Town team. He also umpired many years and enjoyed it tremendously. He was a Vietnam Veteran. Bill was a 45-year member of the American Legion and held many offices on the Post, District and Department level. He served as 10th District Commander, Department Vice Commander and 8th and 10th Detachment Vice Commander for the Sons of The American Legion.
Gathering of family and friends was Thursday from 4 to 8pm at the Immaculate Conception Church in Watertown, 109 Angel Avenue NW, Watertown. Memorial Mass of Christian Burial was held at 11:00 am Friday, April 1, 2016. Inurnment will take place at a later date at Fort Snelling National Cemetery.