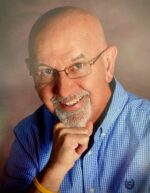 Thomas (Tom) Blank
August 20, 2023
Thomas George Blank, "Tom" age 79 of Oakdale passed away on Sunday, August 20, 2023. He was born.
August 13, 1944, to George and Julia (Shumway) Blank in Cooperstown, New York.
Tom grew up in and graduated from Jordan High School. He went onto graduating from The University of Tennessee with a degree in Mechanical Engineering and made his career with 3M. He worked for 3M for more than 30 years. Upon retirement Tom started his second career as a ski instructor. All through his life he was physically active with his love of downhill skiing and road biking. Tom skied at over 100 different locations all over the world. He was a loving father and grandfather and loved to spend time with his family. Tom lived life to its fullest and will be greatly missed.
Tom was preceded in death by his beloved son Jonathon Thomas Blank, Parents, and sister Carol Waters. He is survived by his son Curtis (Annie) Blank & grandchildren.
Funeral services were held on Friday, August 25, 2023, at 11 a.m. at the Iten Funeral Chapel in Delano,
Minnesota. Visitation was held from 10 to 11 a.m. on Friday prior to the services. Interment was in the Ss. Peter and Paul Cemetery in Loretto, Minnesota.