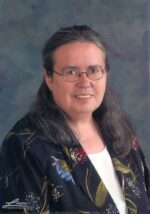 Cheryl Wandersee
January 8, 2022
Cheryl Ann Wandersee age 68 of Howard Lake, formerly of Delano passed away on Saturday, January 8, 2022. She was born June 14, 1953 to Arthur and Lydia (Topel) Wandersee in Buffalo, Minnesota.
Cheryl grew up in Delano, was baptized and confirmed into her faith at Mt. Olive Lutheran Church in Delano. She graduated from Delano High School in 1971 and went onto nurses training in Brainerd, Minnesota where she graduated in October of 1972. Her career in nursing took her to Westwood Nursing Home in St. Louis Park where she worked for over 40 years.
Cheryl enjoyed coloring pictures with her sister Muriel. They liked to create beautiful scenes and enjoyed each other's company. Trips with the family to the cabin, hours of quiet contemplation while watching the loons and especially time spent fishing. Family and time spent with them was her priority.
Cheryl was preceded in death by her parents Arthur and Lydia Wandersee, sisters Janice Beckstrand, Muriel Schwerin, and infant Mary Wandersee; brothers-in-law Gerald Schwerin and Andy Beckstrand; infant nieces Lynn Marie, Lisa, and Courtney. She is survived by her nieces and nephews Carolyn Ebbe, Roxanne (Mike) Hoppe, Randy (Gretchen) Schwerin, Dale (Linda) Schwerin, Dean Schwerin, Stephen Johnson and partner Vincent, Cory Johnson, Darren Beckstrand, Grant (Marco) Beckstrand; 16 great nieces and nephews Laura (Keith) Browning, Chad (Jaclyn) Hoppe, Christopher (Tasha) Hoppe, Craig Hoppe, Chantelle (Eric) Gieseke, Courtney (Michael) Hoppe, Crystal Hoppe, Matthew (Dorinda) Schwerin, Ashley (Brad) Roepke, Tina (Tracy) Vetruba, Jason Hinkemeyer, and Ryan Schwerin (Kristin), Madalyn, Charlie, Drew and Ayden; as well as other relatives, and friends.
A memorial service was held on Thursday, January 20, 2021 at 7 p.m. at the Iten Funeral Chapel in Delano, Minnesota. Gathering of family and friends took place from 5 to 7 p.m. at the funeral home prior to the services on Thursday.