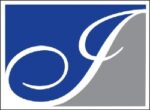 Donald H. Mendelson (Donnie)
December 31, 2022
Donald Harold Mendelson, "Donnie" age 70 of Delano passed away on Saturday, December 31, 2022. He was born June 9, 1952, to Donald and Caroline (Heidelberg) Mendelson in Fairbanks, Alaska.
Donnie loved to spend time in the outdoors. Hunting and fishing with buddies were his favorite past time.
Donnie was preceded in death by his parents Donald and Caroline Mendelson. He is survived by his sons Travis Mendelson (Andrea Ewert), Blake (Jourdan) Mendelson; grandchildren Kobe Mendelson and Brooks Mendelson; sister Cynthia (Thomas) Mendelson-Payette.
A Memorial gathering was held on Thursday, January 12th from 5 to 7 p.m. at the Iten Funeral Chapel in Delano, Minnesota.